The Portrayal of the Implementation of Faith and Learning by Adventist Teachers in Manado: A Case Study
Keywords:
Adventist education, integration of faith and learning (IFL), COVID-19, Manado, implementation, portrayal, Adventist teachers
Abstract
Adventist education is based on the balanced growth of physical, mental, social, and spiritual aspects of the individual. The spiritual aspect is a distinctive factor of Adventist schools that makes them different from other schools. Integration of faith and learning (IFL) is a critical feature of the spiritual development of the students. Due to the COVID-19 pandemic, the Adventist schools were forced to study remotely from their houses with limited time allocation. This limitation brought changes to the implementation of IFL, and so far, there was no study focused on the portrayal of the implementation of IFL, especially in Manado, Indonesia. This qualitative case study used the theory of integration of faith from Taylor (2001) as the basis to explore the implementation of IFL in Adventist high schools in Manado. Individual interviews and observations were used for the data collection procedure. The data was analyzed using the method of triangulation, coding, categorizing, and setting the themes. Findings showed that IFL implementation in Adventist high schools is portrayed as character building, Bible-based learning, worship and Bible stories, home visitation, and outreach. Also, there were challenges in the implementation due to the COVID-19 restrictions. It is recommended that the implementation of IFL during this COVID-19 pandemic should be more intentional.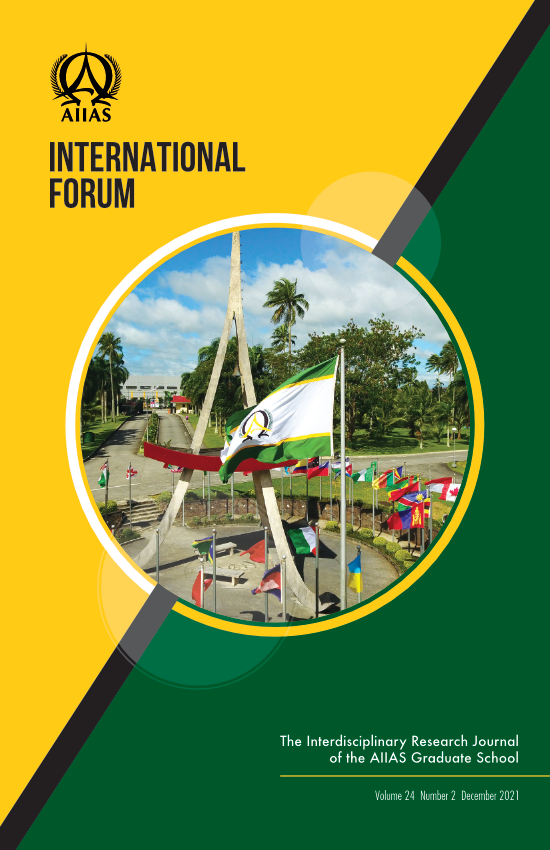 Downloads
How to Cite
Sarempaa, I. B. (2022). The Portrayal of the Implementation of Faith and Learning by Adventist Teachers in Manado: A Case Study. International Forum Journal, 24(2), 125-139. Retrieved from https://journals.aiias.edu/info/article/view/352