Reframing Leadership with a Focus on Inner Space Development
Keywords:
leadership, inner place, heart, servant leadership, transformational leadership, biblical leadership
Abstract
Humanity is facing a complex set of challenges in an increasingly uncertain, radical, and volatile world. To thrive, it needs leadership that manifests more positive outcomes from the leader's inner space. Through the lens of both transformational and servant leadership theories, this article argues that knowing what a leader does and what factors or behaviors demonstrate a particular leadership theory or style does not lead to enacting that style. There has to be a developmental formula that goes deeper than just looking at behaviors (Watkins, 2014). Leadership development cannot be separated from the development of the leader as a human being, no matter the nature of the organization that someone leads. Further, this paper argues that leader development must go deeper than behaviors associated with a particular theory (the common focus of scholarship) into the inner place from where all actions and behaviors flow—the heart. Science reveals much about the heart—the inner space of the leader. For instance, ancient wisdom, sacred writings, and growing scholarly discussions have always pointed to this truth. This article explores the concept of the heart and offers a biblical outlook on the growth of effective leadership through the cultivation of the leader's heart.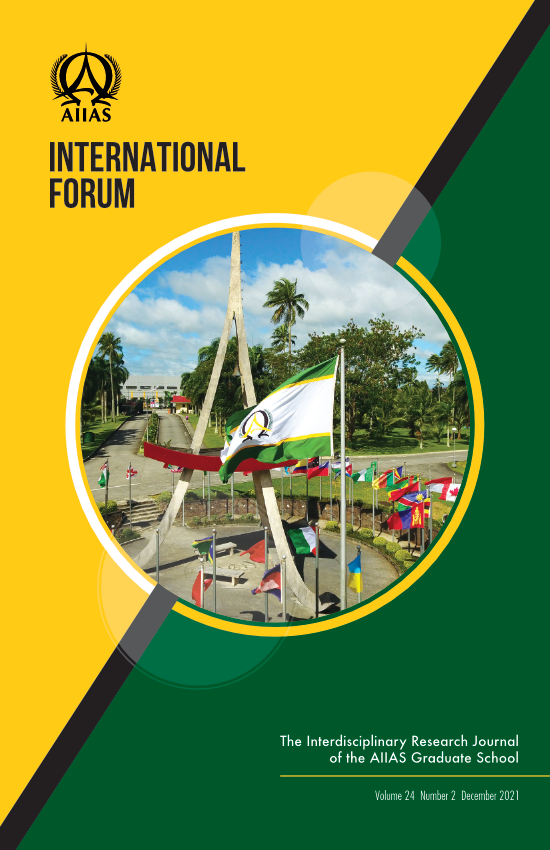 Downloads
How to Cite
Obara, R., & Wa-Mbaleka, S. (2022). Reframing Leadership with a Focus on Inner Space Development. International Forum Journal, 24(2), 21-35. Retrieved from https://journals.aiias.edu/info/article/view/346