Practices of Cooperative Learning in Synchronous Meetings at an International Faith-based Elementary School in the Philippines: A Case Study
Keywords:
cooperative learning practices, synchronous zoom meetings, faith-based institution, Philippines, Asia, qualitative single case study, elementary teachers
Abstract
Covid 19 had an enormous impact on the delivery system of education. Synchronous Zoom meetings have been a great help in distance learning in the elementary school. This article aimed to explore the practices of cooperative learning at an international faith- based school in the Philippines. A qualitative single case study is used as the research design to find out the practices of cooperative learning in the synchronous Zoom classes. Data collection was conducted by using individual in-depth interviews and Zoom classroom observations. Findings were revealed in four major themes: virtual cooperative learning practices, attributes of teachers for cooperative learning implementation, challenges of implementing cooperative learning in synchronous classes, and administrative support for teachers' needs. The recommendations could be to conduct studies regarding elementary teachers' readiness for online learning and the experiences of cooperative learning from the perspective of elementary students. The administrative support could be to provide a teacher assistant, visit each classroom occasionally, provide necessary electronic gadgets, and upgrade the Zoom account to extend the class duration.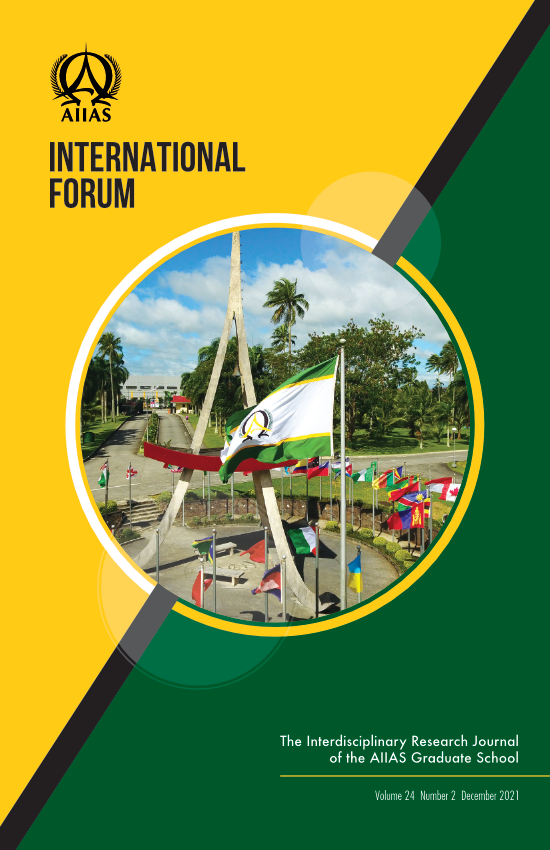 Downloads
How to Cite
Naw Ei Phyu Sin Lay. (2022). Practices of Cooperative Learning in Synchronous Meetings at an International Faith-based Elementary School in the Philippines: A Case Study. International Forum Journal, 24(2), 55-80. Retrieved from https://journals.aiias.edu/info/article/view/349