Developing Students' Leadership Skills Through Cooperative Learning: An Action Research Case Study
Keywords:
action research, case study, cooperative learning, leadership skills, university students, Romania
Abstract
Traditional teaching styles are not adequate to help students develop 21st-century skills. The purpose of this action research case study was to explore the teaching practices in a Romanian university and to propose a process model to improve students' leadership skills through cooperative learning. The study is built upon Social Interdependence Theory (Johnson & Johnson, 2008), Structure-process-outcome Theory (Johnson & Johnson, 2018), and the Empowerment Education Framework (Freire, 1993). Data was collected through observations, focus-group discussions, semi-structured interviews, and document analysis. The data have been transcribed, coded, and organized by themes. The results of this action research showed a need to make traditional teaching more interactive. After implementing cooperative learning, results revealed positive effects in developing students' leadership skills such as critical thinking, effective communication, decision making, and teamwork. The Process Model developed from this action research consists of four core components supporting cooperative learning implementation in higher education: training model, flipped classroom, interactive lecturing, and classroom management.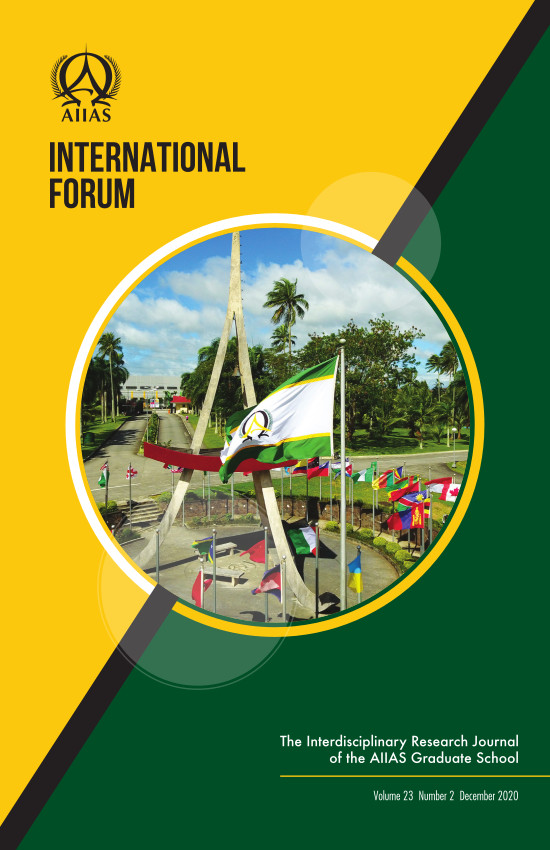 Downloads
How to Cite
Petre, G.-E. (2021). Developing Students' Leadership Skills Through Cooperative Learning: An Action Research Case Study. International Forum Journal, 23(2), 143-162. Retrieved from https://journals.aiias.edu/info/article/view/320