Transition Experience of Graduate Students in an Asian Multicultural Institution: A Case Study
Keywords:
transition, socialization theory, academic adjustment, graduate students, coping strategies
Abstract
Success in higher education is a complex matter. Some students experience challenges in their transition process from a secular to a faith-based multicultural institution. There is a need to identify the ways to facilitate the transition in a faith-based international environment. This qualitative case study describes the transition experiences of students who never studied in but are currently studying in a faith-based institution. The study is built upon the Socialization theory (Weidman et al., 2001), which helps in understanding the adjustment process to a new academic environment. Data collection comprised interviews, observation, and documents. Data was transcribed, coded, and grouped by categories and themes using thematic coding. The recurring themes revealed challenges in academic, social, and spiritual aspects. Several coping strategies were mentioned, like personal initiative, familial, collegial, faculty, administrative, and communal support. For implementation, it was recommended a digital orientation kit translated into different languages, assignment of mentors, and organization of study groups for the new students. The study also proffers several recommendations for further research.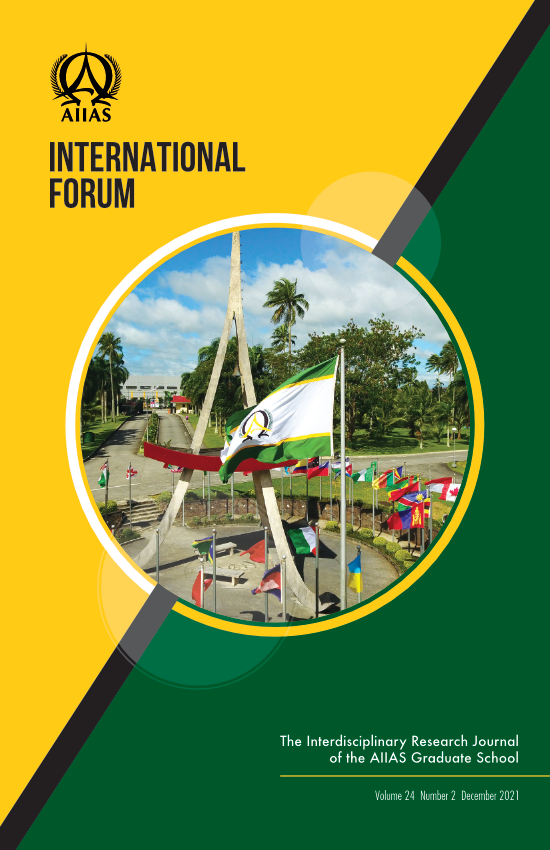 Downloads
How to Cite
Petre, G.-E., & Jones, A. K. (2022). Transition Experience of Graduate Students in an Asian Multicultural Institution: A Case Study. International Forum Journal, 24(2), 153-167. Retrieved from https://journals.aiias.edu/info/article/view/354